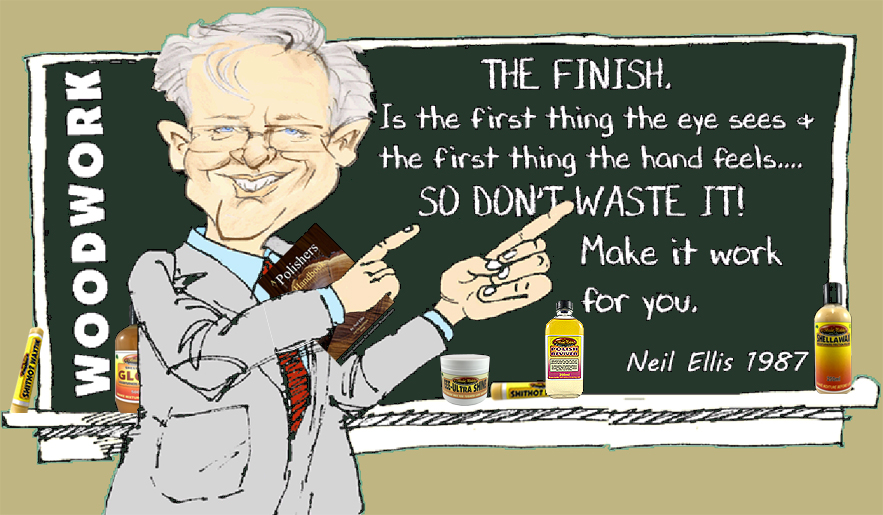 A LITTLE BIT ABOUT US
U-Beaut: Australian Slang. Abbreviation of: "You little beauty!"
Meaning: Superlative, amazing, wonderful, outstanding, distinctive, excellent, magnificent, marvelous, exceptional, dazzling, brilliant, great, first-class, first-rate, superb, the best, etc, etc, etc.
U-Beaut Polishes® is a small all Australian manufacturer of superb, innovative, specialty, finishes for woodturners and woodworkers, also after care products for furniture, and more.
Back in the 1980's I, Neil and my wife Pauline owned and ran Central Victorian School of Woodcrafts (CVSW) in Newstead, Central Victoria. I was a wood carver, woodturner, restorer and Pauline an accomplished French polisher (No she is not French, she's Scottish.) I taught adult classes in Woodcarving, Woodturning, General Woodwork, Furniture Restoration, Finishing and more.
However, I wasn't all that happy with the finish my students were getting on their work, especially on wood-turned items. So over a period of time, a small fire or two and an inadvertent but fortunate accident, I came up with what has been from the mid 1980's, and still is, the best, most innovative, Friction Polishes in the world, formulated and based on our uniquely blended Hard Shellac.
As well as our renowned Friction Polishes we also manufacture second to none, specialty waxes. with our EEE-Ultra Shine being highly sought after by woodturners around the world along with our Traditional Wax and Polish Reviver. We blend a select range of Shellac products including our unique Hard Shellac. We also have Non Toxic Water Dyes, and Abrasive Powders and manufacture The Original Rotary Sander for woodturners, and package and sell  Swansdown Mops/(buffs) specially made for us here in Australia.
We pride ourselves on being an all-Australian family business making what we consider to be the best finishes (of their type) in the world today. Users vary from backyard DIYers to professional woodturners, luthiers, furniture restorers and makers, shop fitters and more. Almost all our products are 100% food safe.
Our products have been used on many award-winning exhibition items and are currently available throughout Australia via a network of specialty distributor. Also available in: USA, Canada, New Zealand, as well as 20 + Europe distributors in 13 countries including UK and Ireland, as well as China and Taiwan. See: Distributor List
All our products are handmade to the highest standard of excellence you would expect from the best. Our service to customers is the same high standard and we stand ready to give helpful information and assistance whenever it is asked for.
Please note, many of the finishes we make are classed as Dangerous Goods (DG) and can't be shipped overseas, therefore can't be purchased internationally from this site. However, there are currently 54+ distributors in 17 countries around the world, where you may be able buy them outside of Australia.
Please see our Distributor List for details of Australian & international distributors.